DORA: Lives life slowly, patiently and in an orderly way. Common sense and moderation are present in all of her attitudes. Dora owns the best advice when we need that friendly word.
_
Made in a very soft and comfortable fabric, perfect to be worn in any occasion. Pleat on the neckline that intertwines at the foot of the collar, creating a very beautiful visual effect. This type of cut is very comfortable in the chest area, making it a very versatile piece for different body types.
Sleeves are gathered and finished with a cuff and the neckline at the back ends with the same finish. Golden buttons.
Slightly gathered at the waistline, this dress's skirt is flared with two side pockets.
Measurements: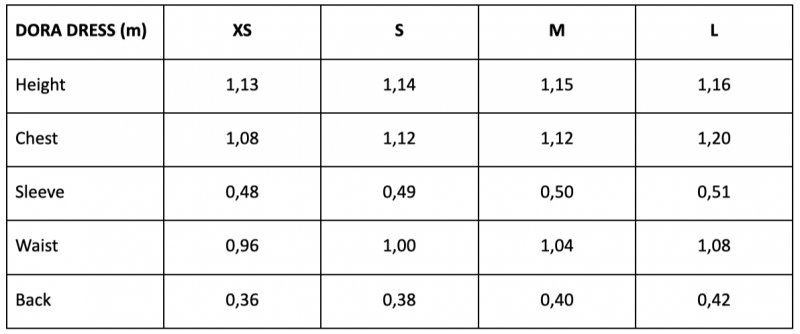 Details and how to wear: